관리자
11 Feb 2020
Views 538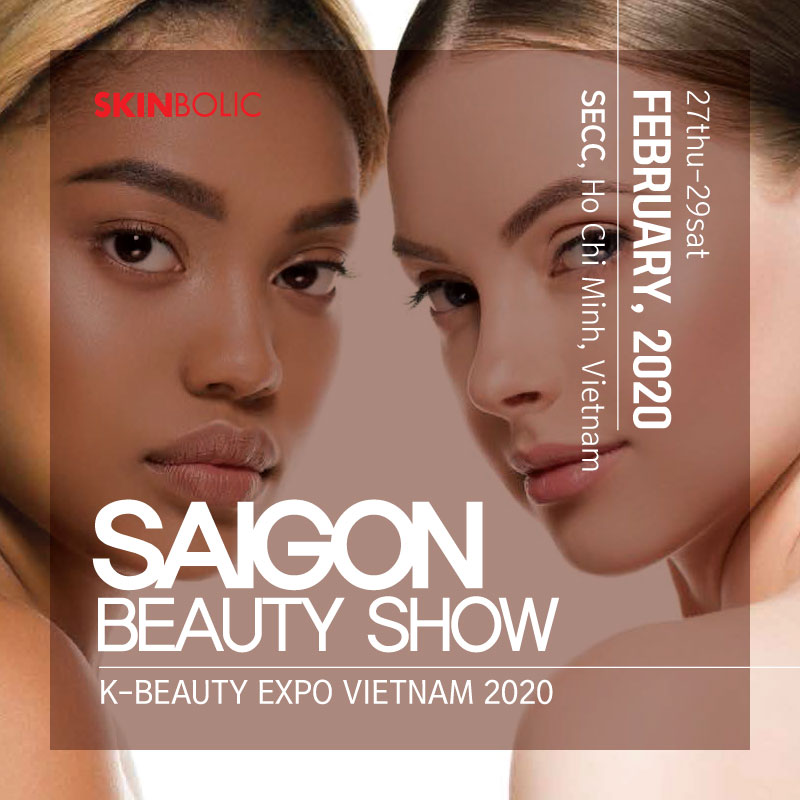 SAIGON BEAUTY SHOW
co-located with BEAUTY EXPO VIETNAM 2020
---
1. Date : 2020.02.27(Thu)~2020.02.29(Sat)
2. Opening Hour : 09:00~17:00
3. Venue : SECC(Saigon Exhibition Convention Center)
4. Booth No. : Hall A2 B10
---
Do you want to experience K-beauty secret in HCMC, Vietnam?
During the exhibition(10:00~16:00), you may experience SKINBOLIC SKIN CARE THERAPY.
If you want grab this chance, e-mail me at skinbolic8870@naver.com with following information.
- Name and Occupation
- Contact Information including mobile number(Compulsory for confirmation)
- Date and Time
- Skin concern
---
See you in HCMC, Vietnam!
※ Each therapy requires about 60 minutes to proceed.